Continuing with the back-to-school theme. . . .
What type of extra-curricular school activities did you participate in during your school days? Clubs? Spelling bees or other contests? Cheerleader or drill team? Sports? Journalism? Choir or theater? Were there any memorable events related to those? Did you receive any awards? Were football games a big deal at your school? Did you usually attend - and was it with a group or as a date? What was Homecoming like?
Well, for me this is the first back-to-school theme I'm participating in. Unlike others, school was not always the best of experiences for me. I was an average student. We moved the summer between 7th and 8th grade. I'm not talking across town. We moved across the state. Literally from one side to the other. I knew no one. In a town of about 1500, everyone knew everyone. Well, except me and my family.
Eighth grade is kind of a blur of just getting familiar with the area, students, routine, new home, new parent, new siblings. My dad had remarried the year before so there were lots of adjustments. Seriously. No wonder my school years are kind of a blur.
Anywhoo, I participated in sports which I love and made a couple of really good friends. One gal in particular I'm still in contact with to this day. Which sport? I'm so glad you asked. lol. I played basketball. Crazy I know. That was during a time when girls played half court. I played defense and was a good rebounder. Yep. My scrawny pencil thin legs could JUMP for that ball.
Oh....flashback!!! I had the leading role in our senior play. Now....what was the name of that play??? *sigh I don't remember. But I do remember tryouts and one of the reasons I got the part was because my voice carried so well. Just call me "big mouth." lol. Really! You could barely hear the other girl read her lines who tried out for the same part.
Yep, I dated and went to prom. I dated a boy from a different school and went to both our proms. Seriously, in a town of only 1500 people there wasn't a wide selection....if you know what I mean. My best friend and I both dated boys from another school. She's still married to that guy.
Here's a pic of the high school I attend. Nope. No photos of me. Trust me. It's better this way.
If you'd like to join in with your own flashback, post your own memories then just hop on over to
Mocha with Linda's
and link up. Thanks so much for stopping by. Have a fabulous weekend.
I'm also linking up with this group this week. They look like a fun group.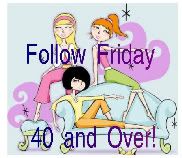 Peace and Joy,
Susan
Psalm 16:8 (NKJV) I have set the LORD always before me; Because He is at my right hand I shall not be moved.